In an effort to keep McKinney residents updated on everything happening in the city —from local activities to government services and programs — we're highlighting five things you most need to know this month.
Things to Do: Take part in a citywide scavenger hunt that encourages exploring McKinney parks
What to know: The City of McKinney's Parks and Recreation Department is holding a citywide scavenger hunt throughout July in recognition of National Park and Recreation Month to encourage residents to explore its vast parks system, discover new facilities and complete challenges to stay active and earn prizes. It's one of the many ways the city is using innovative technology to get people to learn more about their city.
How it works: The app-based scavenger hunt currently offers more than 200 challenges including quizzes, photo entries and attending events that encourage residents to visit and enjoy some of McKinney's 40 parks. To learn more about the Parks and Recreation Department and to download the app, visit www.McKinneyParks.org/RecQuest.
Why they're doing it: "We know young people today are extremely tech-savvy, and this is one way we hope to reach them," said Michael Kowski, Director of the Parks and Recreation Department. "We want everyone to be aware of how fortunate they are to live in a city with such amazing parks, and this is a creative way we are using to reach new people."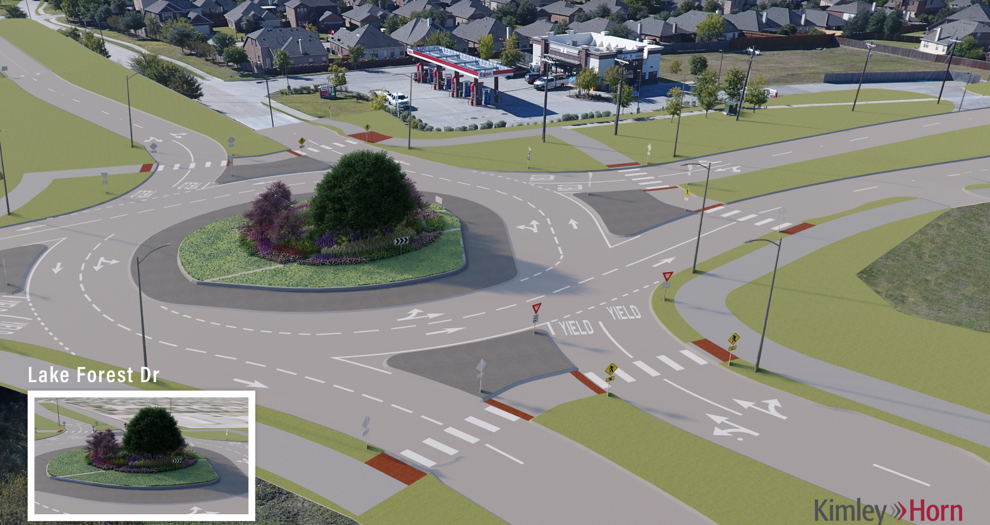 Q & A: What's with all the roundabouts in McKinney?
When driving around McKinney's residential neighborhoods, residents have surely encountered one of the more than 20 roundabouts in operation. Roundabouts are being used more throughout the city because they have proven to be more effective than traffic signals in both safety and efficiency.
How are roundabouts safer than traffic signals?
Research has shown that roundabouts reduce fatal and injury crashes by greater than 70% and overall crashes by greater than 40% versus traditional traffic signals. Roundabouts are designed for vehicles to enter and travel through the roundabout at a slower speed. The slower speed combined with all vehicles traveling in the same direction helps reduce the potential for serious crashes.
What makes them more efficient?
Roundabouts reduce delay by allowing motorists to yield rather than stop at a red light and can handle higher traffic volumes, which helps vehicles get through quicker. Since cars will no longer sit idle at a red light, less fuel is burned, yielding a win for both the driver and the environment. Finally, roundabouts don't use electricity like traditional traffic signals, making them less expensive to operate. 
Where are future roundabouts being planned?
The city's first multi-lane roundabouts are currently being constructed at the following locations:
Wilmeth Road and Ridge Road

Wilmeth Road and Lake Forest Drive

Wilmeth Road and Taylor Burk Drive (CR 943)

Wilmeth Road and Hardin Boulevard
Wilmeth Road and Ridge Road is expected to be the first multi-lane roundabout completed and open to traffic by early 2023. The other three locations are expected to be complete in mid-2023.
Additionally, the city is about to begin design for a multi-lane roundabout at the intersection of Ridge Road and Glen Oaks Drive.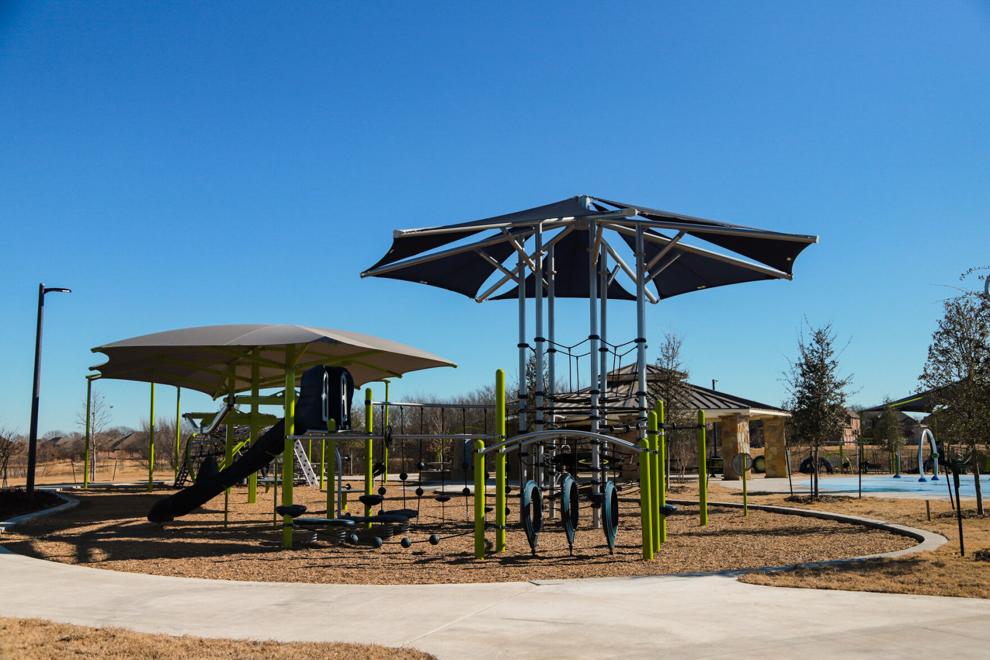 City update: Community input reflected in new parks designs
What happened: After receiving hundreds of responses from residents offering their input on what they'd most like to see in Gray Branch Park, city staff are busy putting plans in place for this landmark green space in McKinney. 
The survey results: "More than 60 percent of our respondents said they primarily wanted more natural areas and trails in Gray Branch, so that's what we're creating as part of this first phase of work," Kowski said. "Public input is vital to creating spaces that our residents will love for years to come."
About the park: Gray Branch Community Park is a 212-acre park located south of U.S. 380 at Gray Branch Road. As the park continues to develop into a place for passive and active activities, the city and the McKinney Parks Foundation's volunteers have already planted dozens of new trees and created more than three miles of natural surface trails for residents to enjoy. 
What the city is doing: Feedback from residents was also used to create the new plan for the forthcoming McKinney Green Park and inform the design for the recently opened Prestwyck Park. Future opportunities for residents to provide feedback on public parks will be available on the city's website. 
Participate in government: Community feedback requested for updated development code
What to know: The City of McKinney is updating its development regulations to be more accessible and user-friendly. The current development regulations have been in place for about 40 years and a lot has changed over that period. The proposed regulations include updates to rules for zoning, subdivisions, landscaping, signage, and other ordinances affecting land development in McKinney, which will ultimately help the city continue to implement the ONE McKinney 2040 Comprehensive Plan.
Changes to the code: The city's comprehensive plan establishes the vision for future development and master planning for things like land use, parks, transportation, economic vitality, and other quality of life issues for the next 20 years. The proposed regulations build upon the framework established in the comprehensive plan by creating new zoning districts and modernized standards in support of the vision developed by the community. It also looks to address the public feedback provided during the orientation and assessment phase of the project, which include improvements for usability, modernization, flexibility, and predictability. 
Your participation needed: The city is again asking for resident and developer feedback on the proposed development code. Community feedback is being accepted through an online survey before the final adoption of the new development code. Learn more about the new code and take the online survey by Aug. 15 at newcodemckinney.com.
Unique by Music
Recently, the city of McKinney asked residents to share pictures of their favorite music in McKinney as part of an effort to showcase the city's unique characteristics. Here are some of the photos that were shared.
In the Know: Preserving homes in Historic McKinney
East of U.S. 75: The City of McKinney said it continues to work to preserve its historic downtown and communities east of U.S. 75 and south of U.S. 380. The historic neighborhoods showcase several architectural styles that span hundreds of years with a variety of large, medium, and small-scale homes.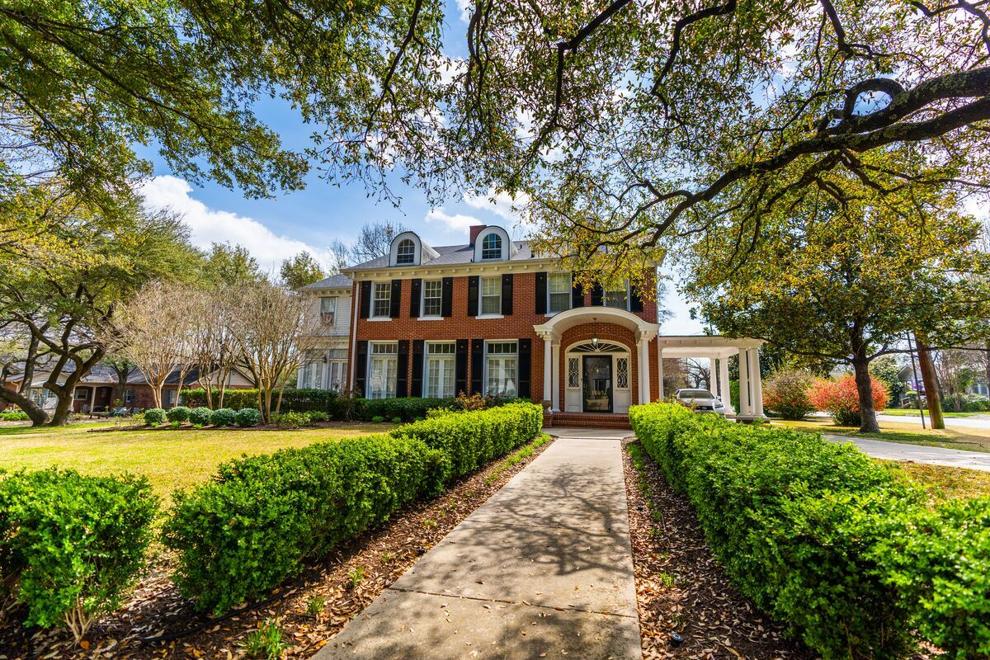 There's help available: "Many people are familiar with our Historic Home Recognition Calendar, but most don't know there are economic incentives available to eligible homeowners east of U.S. 75," said Paula Nasta, Planning Manager of Downtown Development and Historic Preservation.
How it works: The Historic Neighborhood Improvement Zone (HNIZ) Tax Exemption program encourages rehabilitation and proper maintenance of historic and older homes. Through this program, the city offers eligible homeowners of historic and homes more than 40 years old in the specific geographic area the opportunity to receive full or partial exemption of their city ad valorem taxes. 
How to apply: To receive these incentives, owners of eligible properties must invest at least $5,000 in eligible repairs. Eligible repairs can include exterior painting, siding repair, foundation repair, re-roofing, and certain electrical, mechanical, and plumbing work. Homeowners can learn more about the eligibility requirements of this program and other historic focused opportunities at www.mckinneytexas.org/historicpreservation.