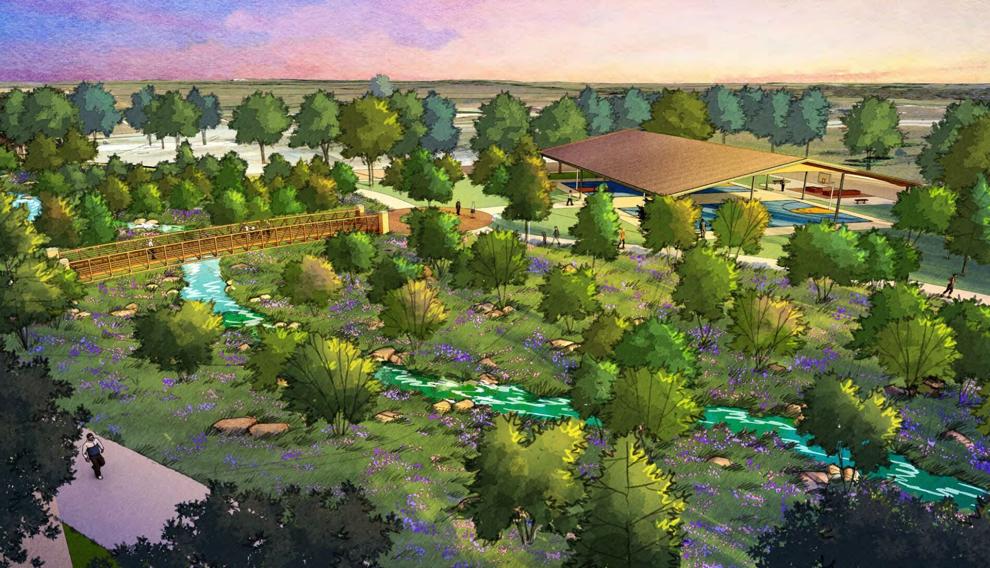 The city of Celina is moving forward on developing a master plan for a downtown linear park that will span from FM 455 to just past Ash Street.
During a Tuesday meeting, the Celina City Council voted unanimously to approve an agreement for engineering services with Freese and Nichols for the master planning of Ousley Park. The agreement, approved as part of the city council's consent agenda, was for a maximum of $74,508. Services include project management, data gathering, public engagement and a final master plan report, according to city documentation.
During a Tuesday presentation, Kimberly Brawner, assistant city manager, said a preliminary plan for the park previously won a CLIDE Award. The award-winning design included such elements as a fitness grove, amphitheater with athletics history walk, food truck court, dog park, pedestrian bridges, community garden and more.
"Now it's time for the residents of this area to say what is it they want," Brawner said, presenting example images of park possibilities.
According to city documents, the process is slated to take about five months. Brawner said the process will include two public meetings and interactions with stakeholders.
Brawner said work is slated to begin on trail design and a "stream restoration project" in the park area.
"We're going to build a 12-foot trail around the stream. In addition, we're going to improve it so that it is an enhanced area, it has nice landscaping, a nice trail, people can walk and enjoy it," she said.
A feasibility study was completed in 2021, and city officials previously met with the U.S. Army Corps of engineers, she said.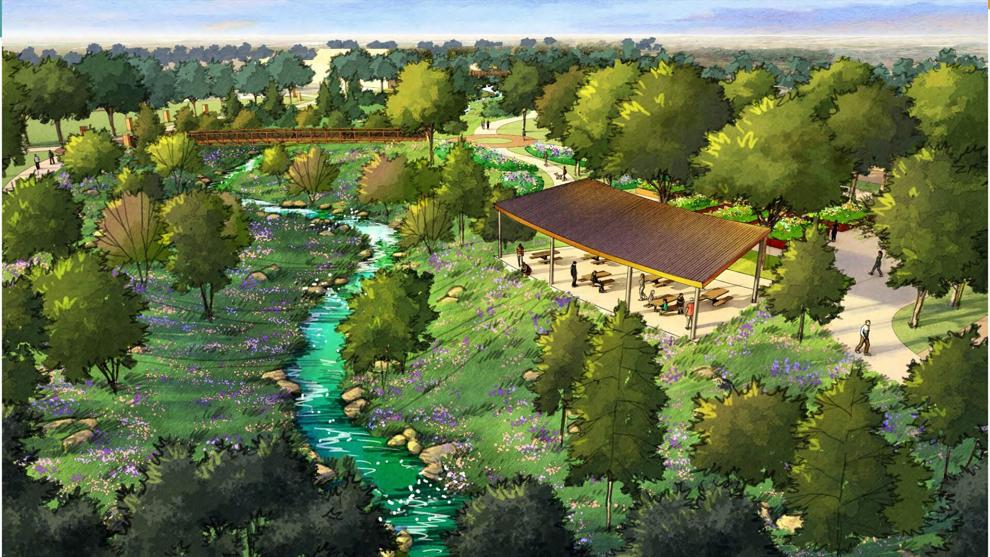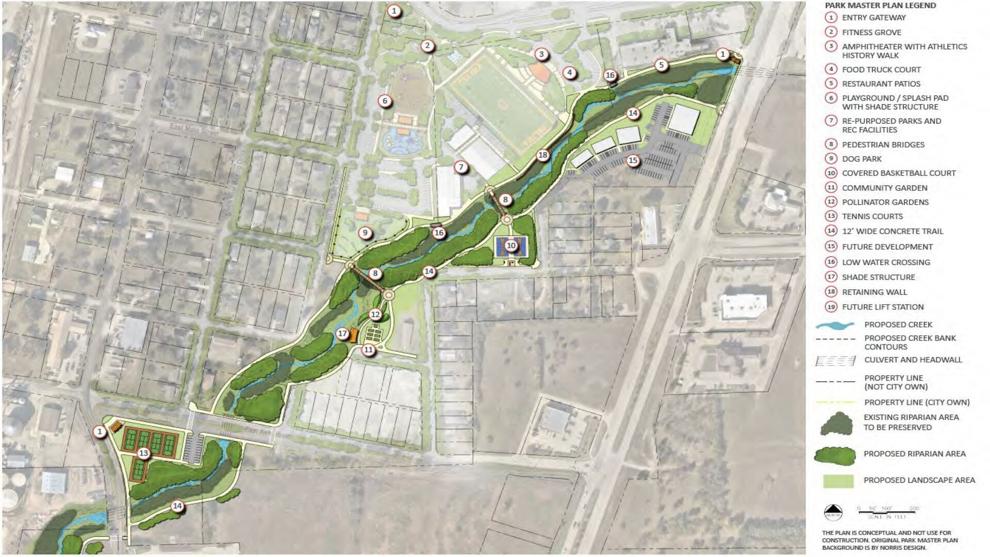 "This is a creek that dries out. It will not have water in it all the time, it doesn't now," Brawner said. "But what we're going to do is, we're going to create a level area and drop, a level area and drop, a level area and drop, the goal being we'll create little ponds that minnows and frogs and stuff like that can enjoy."
Renderings presented Tuesday showed drawn visions for the park. Drawings included sketches of a pedestrian bridge, a pavilion, walking trails and a water feature. Brawner noted that the water feature in the artistic renderings would not be present year-round.
"This is the foundation of the park," Brawner said. "The trail system will kind of set the perimeter. Beyond that, the master plan will decide what goes out there."
A timeline presented Tuesday indicates that the trail design is slated to be finalized in February 2024 with construction slated to start in summer 2024. The council gave approval for the trail design project on Tuesday as part of its consent agenda.
The master plan and trail design projects will run concurrently, Brawner said.
The city of Celina and Celina ISD announced in May 2022 that much of the complex at Bobcat Field will be preserved and used as part of the linear park, thanks to an agreement that included a family with historic ties to Celina. Bobcat Field housed Celina's varsity football games for 66 years before the team's home became a $24.5 million stadium at Celina High School in fall 2019. The land for Bobcat Field was originally donated to CISD in 1950 by the Ousley family.