Early childhood development is personal for Tommy Chamakala and his wife, Ann.
Sure, it's their business and livelihood as they just recently opened a Goddard School in McKinney, but during the pandemic they saw firsthand how important it was for their youngest daughter.
Because of COVID, Tommy's daughter who is now 2 years old, wasn't able to attend a school like Goddard as quickly as the Chamakala's would have preferred.
"When she entered Goddard at 2, she was able to socialize with other kids and that development was so important for her," Tommy told Check Out DFW recently. "Because she wasn't able to start at a really early age she needed assistance in a few areas when she started and Goddard was really able to help her out."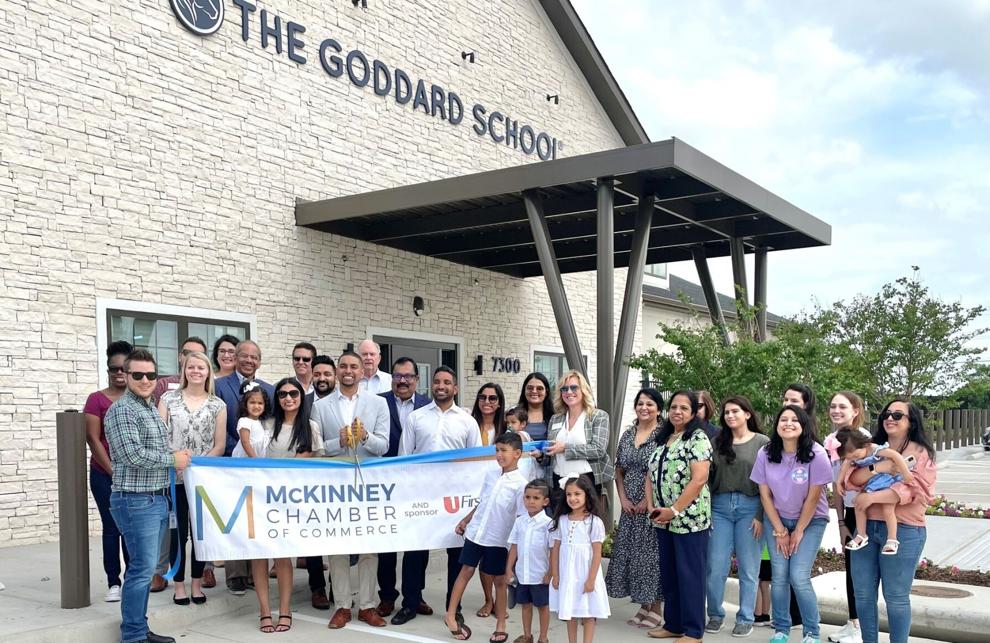 A family thing
Tommy and Ann have more than 20 years of combined teaching experience in early childhood education and both of their children, including their 5-year-old, are receiving a Goddard education.
"Both of our daughters attend a local Goddard School, and we have experienced the benefits that the Goddard curriculum has had on their developmental and social-emotional skills," Tommy said. "Goddard has prepared our 5-year-old to be completely ready for kindergarten."
Tommy is a graduate of McKinney High School and got his master's degree from the University of North Texas. Throughout his career he's been involved in the educational arena from teaching at the middle school he attended to taking on various leadership roles with schools and education groups. And his wife, who has more than a decade of teaching experience, has worked within Frisco ISD for the last four years. 
"We are thrilled to continue our careers in education and give back to the McKinney community that has provided us with so much by offering the opportunity for children to grow through exploration and hands-on learning," Tommy said.
Seeing the impact that a Goddard School had on his kids really motivated the couple to want to help other kids and families. 
"We want to help kids grow and develop even before they hit kindergarten," Tommy said. "If I am able to help others in McKinney benefit from early childhood education the way my kids have been able to, that's why we're doing this."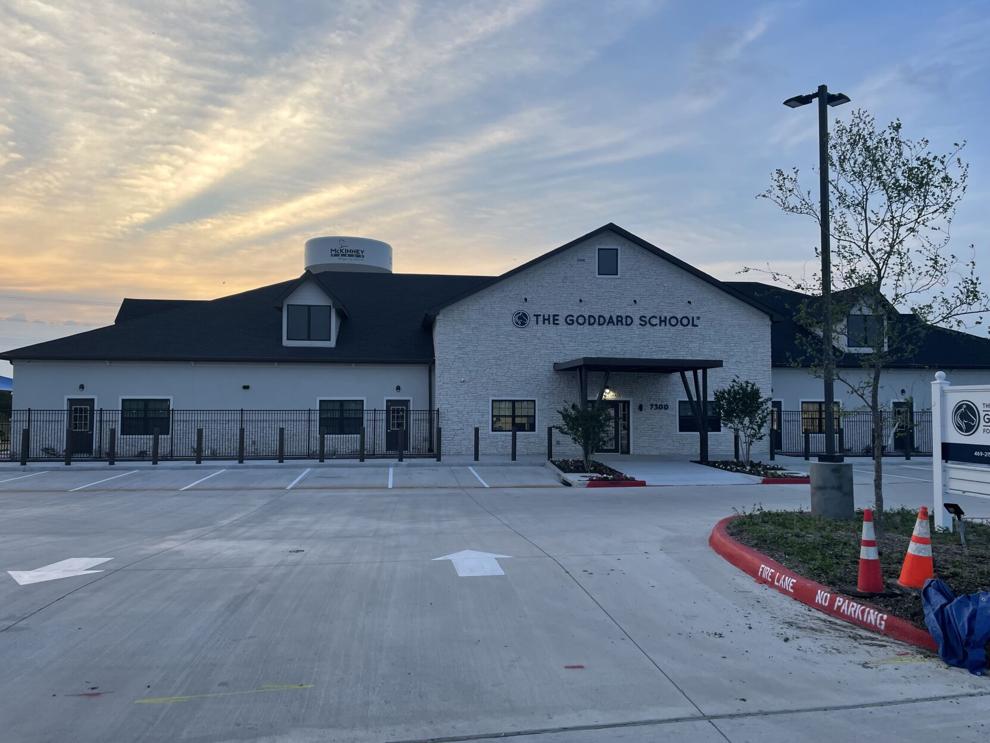 About the McKinney school
The Goddard School of Honey Creek, located at 7300 Steiger Trail, near the Trinity Falls community, opened a few weeks ago.

They offer all the things you'd expect a Goddard School to do, like play-based learning, academically endorsed methods in early childhood education and the opportunity to develop skills like creativity, communication, collaboration and critical thinking through activities including chess, yoga, robotics and music. 
The 11,255-square-foot Goddard School has 10 classrooms for infants through pre-k classes and an indoor gym with a rock-climbing wall, as well as two outdoor playgrounds and a learning area. The school has space for 180 children and will eventually add 40 jobs to the community.
Tommy has been talking to Goddard since 2017 about the possibility of opening his own school.
"I wanted to make sure I was comfortable with the expectations and I wanted to find the right location," he said. "I was very particular about making sure our first option was going to be in McKinney. We were able to get a great location, in an up-and-coming neighborhood."
And things are going well so far, Tommy said. So well, in fact, that he plans to open more classrooms soon to meet the growing demand of high-quality early childhood education in the area.
"We want to make sure we deliver on our promises to our families," he said. "Our goal is to get kids prepared for the next chapter of their life."
And for parents concerned about health precautions, Tommy said they are going above and beyond to make sure the facility is safe.
"We're committed to ensuring the safety of our families and staff. Along with all early childhood educators, we've altered our school's health and safety guidelines to ensure our students can continue to learn in a safe environment," Tommy said.